Do you believe in, "the early bird gets the worm"?
I've been a salesperson for more than 10 years. I know from my experience that what's important is to understand your prospects and find out when to call prospects.
The best days to connect with your prospects in Australia are from Tuesdays to Thursdays. They're busy on Mondays planning for their week. Not to mention a few meeting here and there. While on Fridays, they look forward to the weekend and are not interested to talk about business.  
Sales is a long process and finding new opportunities require nurturing. 50% of prospects with opportunities need relationship building in order for them to consider doing business with you.
If you're one of those who feels stressed and rewarding at the same time even after a long day of talking and prospecting. Here are my top 10 salespeople who have set a good example and inspired me to keep going.
John H. Patterson, CEO, and Founder of The National Cash Register Company.
He is known as "The Father of Modern Sales Training" because he is one of the first entrepreneurs to organize sales training programs. He provides scripts to his people and taught them that the sales cycle has 4 stages.
The initial approach

The proposition

The product demonstration

Closing the deal
Related: The 7 Things We Did to Make Our Australian Clients Feel Special
Mary Kay Ash, Founder of Mary Kay Cosmetics, Inc.
Was recognized as America's greatest woman entrepreneur. She created a marketing plan which provides women opportunities to achieve personal and financial success.
Larry Ellison, Co-founder, and CEO of Oracle Corporation.
In 2014, he's known as the 5th wealthiest person in the world. Many aspiring entrepreneurs were inspired to work harder because of his rags-to-riches story.
Related: 25 Business Quotes That Will Push you Through Limits
Zig Ziglar, an author, salesman and a motivational speaker.
He helped shape the modern vocabulary of sales. He motivates and encourages salespeople to commit in continuing learning. His books include; Zig Ziglar's Secret of Closing the Sale, Top Performance: How to Develop Excellence in Yourself and Others, Success for Dummies; Selling 101: What Every Successful Sales Professional Needs to Know.
Ken Krogue, President, and Founder of insidesales.com
Ken is a strategic thinker, sales, and marketing tactician. He was recognized among the Top 25 Most Influential Inside Sales Professionals in 2010 and 2012 by the American Association of Inside Sales Professionals (AA-ISP).
Insidesales.com was the first company to combine hosted CRM with built-in phone dialer software.
Related: Leaving your lead generation campaign to the expert?
Steve Jobs, Founder of Apple, Inc.
Steven Paul Jobs was an American entrepreneur, businessman, inventor and industrial designer. He was never a traditional salesperson but his achievement as a salesman is the reason why Apple became a success.
Matt Heinz, President, and Founder of Heinz Marketing, Inc.
He is considered as one of the Top 50 Most Influential People in Sales Lead Management and Top 50 Sales & Marketing Influencers. He has 15 years of marketing, business development and sales experience from a variety of organizations and industries. He is a dynamic speaker, memorable not only for his keen insight and humor but his actionable and motivating takeaways.  Matt's career focuses on consistently delivering measurable results with greater sales, revenue growth, product success and customer loyalty.
Related: Are you a Sales Pro or a Sales Wannabe?
Paul Greenberg, President of the 56 Group, LLC
He is also an author of the best-selling CRM at the Speed of Light: Essential Customer Strategies for the 21st Century.
The 56 Group is an enterprise application consulting services firm, focused on CRM strategic services and a founding partner of the CRM training company, BPT Partners, LLC, a training venture composed of a number of CRM luminaries.
Michael Pedone, Founder, and CEO of SalesBuzz.com
Michael is well known to many in the world of online business. He launched an internet marketing company during the dot com meltdown and defied the odds by turning it into a massively successful venture. A large factor in its success was Michael's ability to teach his proven phone sales techniques to his ever-expanding staff, creating swift growth for the company.
Related: Follow Up your Inbound Leads with 5 to 5 Calling Rule (and Generate Over 40% Increase in Sales)
 Sean McPheat, Founder and Managing Director of MTD Sales Training.
He was referred to as the thought leader in modern selling. His passion and expertise lie in his ability to generate increased revenue and profits for his clients.
How about you? Who's the salesperson who influenced you to do better in sales? Feel free to comment below.
Learn more marketing tips and tricks on Australia B2B Marketing Blog
Need help in lead generation campaign! Dial +61 2.9037.2248
Grab a copy of our FREE EBOOK, The Ultimate Lead Generation Kit Ebook! Updated with links to the best and latest techniques that will help generate quality sales leads for your business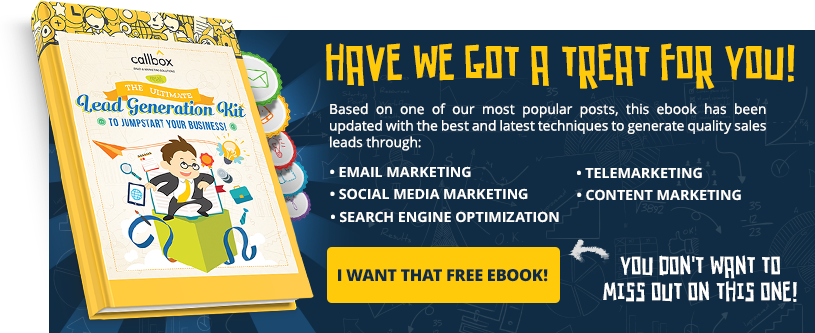 Related:
Don't Get your Company drown with Unqualified Australian Leads
10 Warning Signs from Decision Makers that You won't Close the Deal